On the morning of July 22nd, Deepen Post-Pandemic Cooperation for a Brighter Future: Fuzhou-Honolulu Video Conference organized by Fuzhou Foreign Affairs Office and Honolulu Office of Economic Development was successfully concluded. Representatives from 7 departments of Fuzhou municipal government including Foreign Affairs Office, Health Commission, Bureau of Commerce, Bureau of Culture and Tourism, Managing Committee of Fuzhou Area of China (Fujian) Pilot Free Trade Zone, Fuzhou Investment Promotion Service Co., Ltd. and Administration (Citizen) Service Center attended the meeting. Participants from Honolulu included officials and specialists in fields such as economy, international affairs, agriculture and Chamber of Commerce. Mrs. Zhang Ping, analyst from Fuzhou Foreign Affairs Office chaired the meeting.
The exchanges surrounded around topics including the prevention and control of the COVID-19 pandemic, resumption of work and production, economic and trade exchanges, cultural and tourism cooperation, government services, etc. The two sides introduced their respective work conditions and experience in the above fields. Fuzhou Culture and Tourism Bureau put forward a proposal of carrying out jasmine tea cultural exchange between the two cities, which received positive response from Honolulu. Besides that, a preliminary consensus was reached among Fuzhou Bureau of Commerce, Managing Committee of Fuzhou Area of China FTZ, Fuzhou Investment Promotion Service Company, Hawaii Chinese Chamber of Commerce and Hawaii Fujian Chamber of Commerce to set up a Hawaii product exhibition hall in Fuzhou and carry out cooperation based on FTZ.
Edwin Hawkins, director of Honolulu Office of Economic Development thanked Heren Charitable Foundation and Fuzhou People's Association for Friendship with Foreign Countries for donating 20,000 pieces of disposable medical masks to Honolulu. He valued the established friendship between the two cities and was willing to facilitate the two cities to establish formal friendship-city relation.
Fuzhou and Honolulu signed a letter of intent on the establishment of friendship city relationship in 2019 and paid several visits to each other and had online exchanges frequently since then to explore fields of cooperation. After the COVID-19 outbreak, the two cities exchanged solicitude immediately and have given each other strong support by donating masks and other medical supplies. In the next stage, the two cities will focus on people-to-people and cultural exchanges and practical cooperation to further strengthen exchanges and promote the formal establishment of friendship city relation.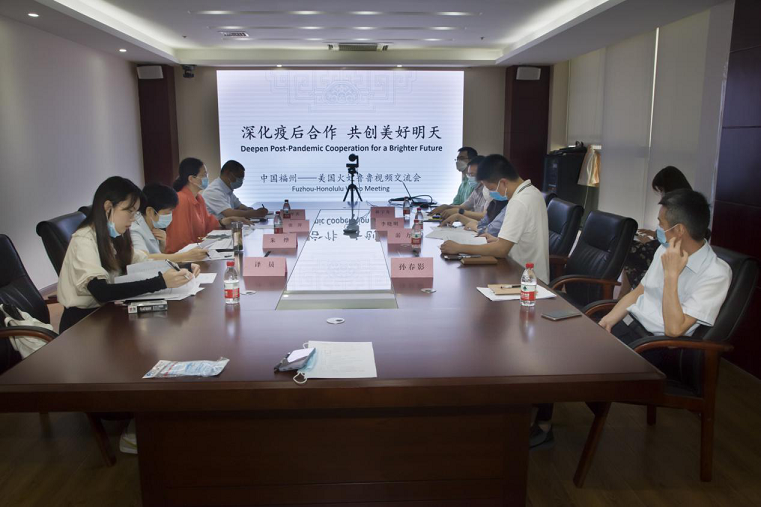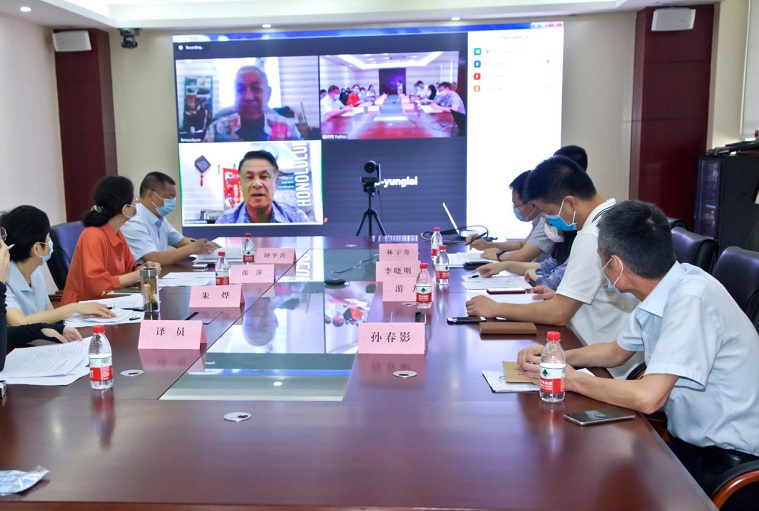 .