The closing ceremony of Online Workshop on Marine Litter Management held via video link
On the afternoon of August 27th, the Online Workshop on Marine Litter Management, co-hosted by 21st-Century Maritime Cooperation Committee and World Association of Major Metropolises, successfully concluded. More than 60 participants from countries such as Indonesia, Republic of Korea, Nepal, Kenya and Sri Lanka attended the event via video link. They include experts in the marine field and representatives of members from the Committee, Metropolis, the United Cities and Local Governments Asia Pacific (UCLG ASPAC), as well as friendship cities of Fuzhou.
In the 3-day workshop, six experts from United Nations Environment Programme, Fuzhou Municipal Bureau of Ecology and Environment, Xiamen University, Kiribati Local Government Association (KiLGA), Minjiang University and Surabaya City Government, Indonesia, made six lectures respectively on "Addressing Marine Litter in the Northwest Pacific Region", "Integrated Terrestrial and Marine Waste Management Powered by Cloud Technology", "Xiamen's Experience on Marine Litter Management: From a Perspective of Integrated Coastal Management", "Dealing with Land Littering and Pollution on Betio City to Produce a Green Land Environment for a Cleaner Blue Marine Environment", "Marine Plastic Pollution and Governance Practices in China" and "Waste Management in the Waters of the City of Surabaya". All the lectures were warmly welcomed.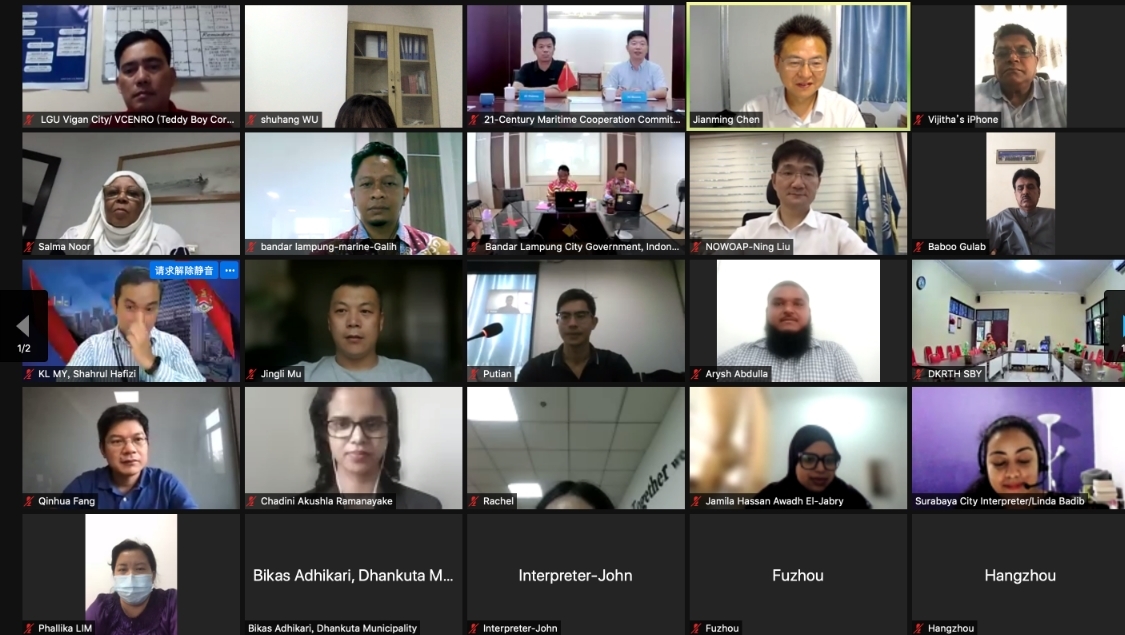 Lively exchanges of views by participants at the panel discussion
During panel discussion, representitives from County Government of Mombasa, Kenya, Municipal Council - Kalpitiya, Sri Lanka, District Council Association, Gwadar, Pakistan, Huvadhoo Aid of Maldives, Bandar Lampung City, Indonesia, and City Government of Vigan, the Philippines, carried out heated discussions with the knowledge that they had learned in the workshop and their cities or organizations' experience and practices on marine litter management. Baboo Gulab, Chairman of District Council Association, Gwadar, Pakistan, believes that the lectures have been highly inspirational for Gwadar in its marine litter management, and hopes that the public can increase their awareness regarding marine litter and start the treatment individually. Areesh Abdulla, Director Administration and Finance, Huvadhoo Aid, said that marine litter is one of the biggest environmental challenges facing the Maldives, and that many islands lack proper waste management facilities due to the limited space and funding availability. It is his hope that all parties can work together to address the marine litter issue. The six lecturers also attended the panel discussion, and answered participants' questions, such as how to raise the public awareness on marine litter.
Speeches by participant representatives at Closing Ceremony
At the Closing Ceremony, officials from Federation of Sri Lankan Local Government Authorities (FSLGA) and Division of Environment, Kuala Lumpur City Hall, Malaysia spoke as participant representatives. They expressed that this workshop covered a wide range of topics and participants learned rich experiences in fields such as the key measures for marine litter management and the development of the top-level infrastructure, such as policies, legislation, regulatory methods and so on. They showed their gratitude to the Committee for the organization of the workshop, and expressed their hope that all the parties will continue to work closely for the joint promotion of marine litter management in the future.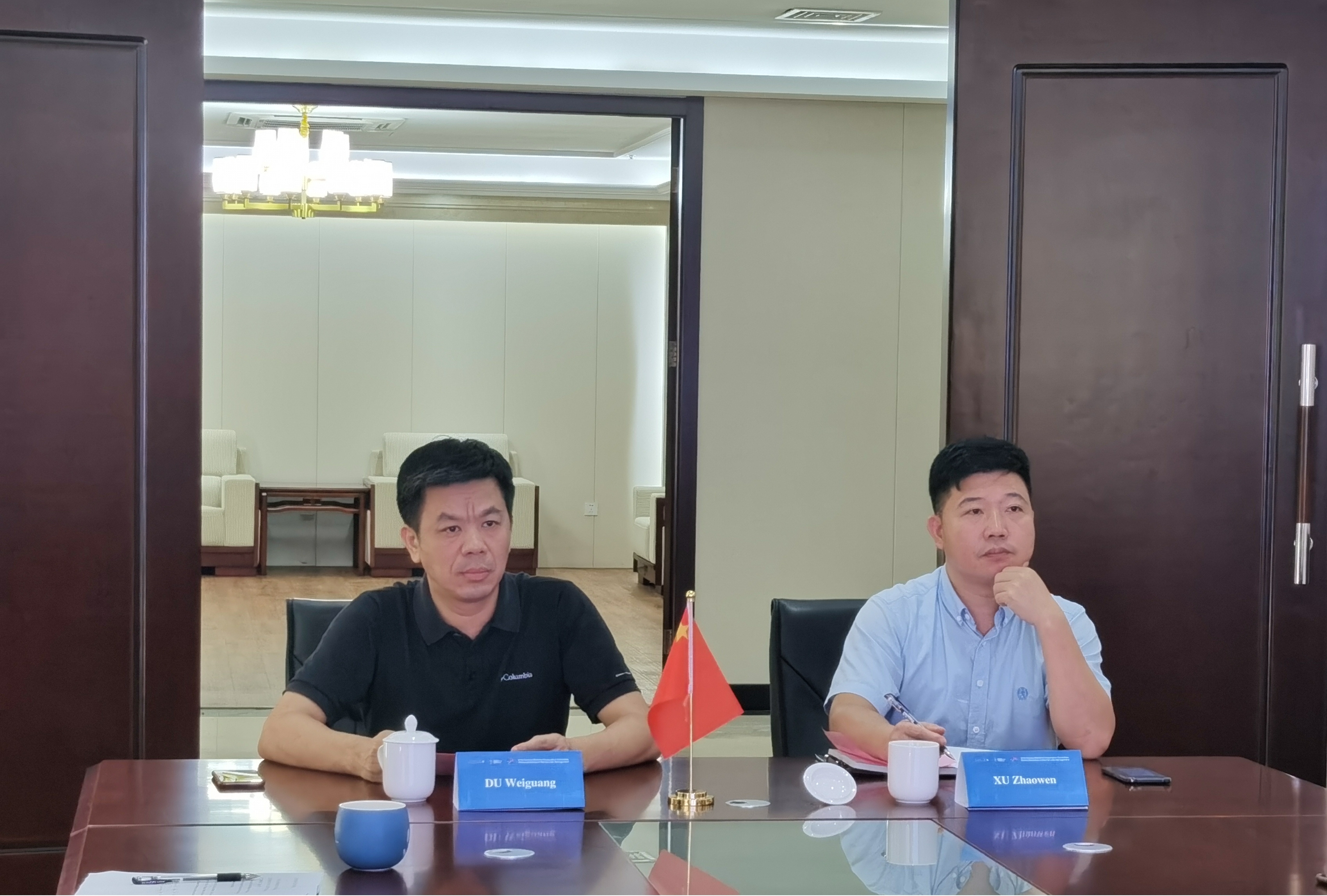 Representitves of Fuzhou attend the Closing Ceremony
Mr. Du Weiguang, Deputy Director of the Foreign Affairs Office of Fuzhou Municipal People's Government, made a brief summary on behalf of the secretariat of 21st-Century Maritime Cooperation Committee. He noted that the workshop gave all participants a deeper understanding of the hazards of marine debris and the governance practice of participants' regions. Because of the workshop, the idea of marine ecological protection also became more deeply rooted in people's hearts. "Although this workshop is about to end, the shared cases and experience will serve as a foundation for our future cooperation in related fields", added Mr. Du. He also expressed his hope that all participanting parties will rely on the platform of the Committee to promote collaboration and win-win results in contribution to a beautiful marine ecology embodying harmony between man and nature.